Real Estate Virtual Tours
A Virtual Tour for ALL of Your Real Estate Listings Created Automatically!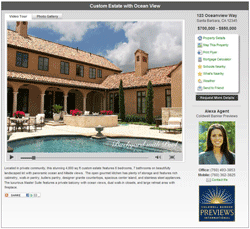 Imagine having a virtual tour for every one of your real estate listings created automatically for you. All you need to do is upload your photos and our real estate marketing system will do the rest. You can customize your real estate virtual tour by specifying panning and zooming for each property photo. It is really is that easy!
Professional Templates
We provide you will many templates to choose from to match your professional image. Just select a template and your virtual tour is changed instantly. Your photo and logo are automatically inserted onto every real estate virtual tour of yours.
Unlimited Photos
Why be limited you on the number of photos you can upload for your virtual tour and photo gallery? We allow you to upload an UNLIMITED number of photos. Go ahead, upload all your photos and we will take care of the rest.
Easy Upload Interface
Uploading multiple photos has never been easier. Our interface will allow you to upload all of your property photos in one step saving you lots of time.
Set the Mood With Background Music or Voice Over
Establish the setting and mood of the presentation of your property by adding background music to your home virtual tour movie. Select the track of your choice from our provided music library, or upload your own music track. You may also record a voice over and play it as a narration to your home virtual tour movie.
MLS Compliant - Add Your Virtual Tour to Your MLS Listing

Our system provides you with both a fully branded version and a 'non-branded' version of your real estate virtual tour. Use the 'non-branded' version to comply with your real estate MLS guidelines.
FREE Realtor.com Virtual Tour Linking

eAgent360 is an Authorized REALTOR.com® Virtual Tour Provider also known as PicturePath Partner. Make your REALTOR.com® real estate listings more attractive by adding a link to the virtual tour created by our system. If you are a subscriber to REALTOR.com® Showcase Listing Enhancement Product, we will link your Virtual Tours for FREE! Studies have shown that REALTOR.com® home listings that contain a virtual tour are viewed much more than listings without. Take advantage of our software and get your virtual tours on REALTOR.com® now.
Post on YouTube

Show your home virtual tours on the most popular video-sharing website YouTube. By posting your virtual tour on YouTube you are able to reach out to the world. YouTube videos are also indexed by search engines such as Google so your home virtual tour will be found if the property is searched.
Lead Generation and Tracking
Any inquiries coming from your Virtual Tour page are automatically tracked and sent to our system. You are notified of any leads generated from your Virtual tour page either by email or SMS text message.
Google Analytics
Google Analytics is the most popular web analytics solution that gives you insight to your website traffic. You are able fully analyze the traffc to your real estate virtual tours.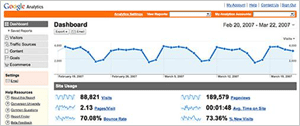 Get started with our real estate virtual tours for Free! Sign up now