Single Property Websites
A Single Property Website for EVERY one of your Listings!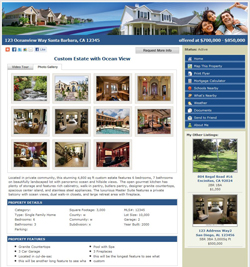 Creating a professionally designed Single Property Website for every one of your real estate listings would be a time consuming and expensive task. Our real estate marketing platform will AUTOMATICALLY create a single property website for every one of your real estate listings. Each single property website includes the following:
Virtual Tour & Photo Gallery
Map This Property
Print Listing Flyer
Mortgage Calculator
Schools Nearby
What's Nearby
Weather
Uploaded Documents
Send To Friend
About Me
Lead Generating Contact Form
Social Networking Sharing Links
Open House Date/Time
Display of your other Listings
We use all the content you enter about the property listing and generate a professional website dedicated to promoting that single real estate listing. Each single property website is a customizable, multi-page website that includes a virtual tour and photo gallery.
Use Any Domain Name You Want

With eAgent360 property websites, you can use whatever domain name you want for each of your single property websites. With this flexibility, you can choose a domain name with keywords to help promote the property website. For example, if your listing is a waterfront home in Bellevue, your domain can be "www.bellevue-waterfront-home.com". By using keywords in your domain name, your property website will get ranked higher driving more traffic to your property website. Choosing your own domain name will also allow you to choose one that is easier for you and others to remember.
The Most Professional Single Property Websites
We understand that the look of your websites represents your image. That is why we invested much effort and time designing the most professional single property website templates. Don't settle for plain cookie-cutter templates. Use our system and your property websites will stand out from the rest!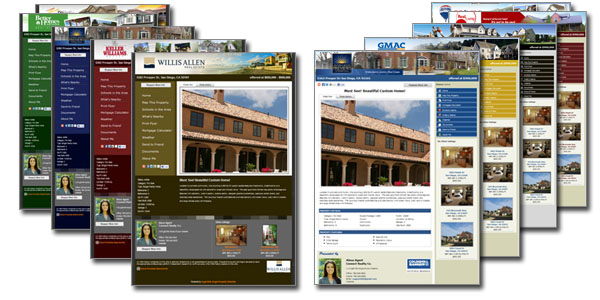 We also understand you may want to change the look of your property website from time to time. With eAgent360 Single Property Websites, you can switch from template to template with a mouse click. Each listing of yours can have a different website template giving uniqueness to each listing.
Professionally Designed Headers
Customize and brand your single property website by easily changing the website header. You'll have access to our header image library which includes professionally designed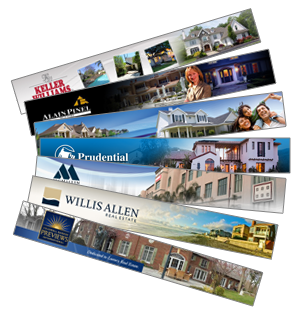 branded and unbranded website headers you can use. Want to use your own website header or banner? No problem. Just upload your own image and it will instantly appear on your single property website.
Fast and Easy - Let Our System Do the Work for YOU
Our goal is for you to have the most professional looking websites with no additional work by you. Since our real estate marketing system is completely integrated, your single property websites are AUTOMATICALLY and INSTANTLY created from the property information and photos you entered when adding the listing into our system.

Virtual Tour and Photo Gallery
Since our marketing system is completely integrated, the virtual tour and photo gallery our system automatically generates from the property photos you upload is included on each one of your property websites. The virtual tour can be customized such as the motion and background music. Click here to learn more about our home virtual tours.
Customizable Meta Tags
Our system will automatically generate the Meta Tags (Title, Description, and Keywords) for your single property website for you so search engines will index your property website and visitors will find you based on the description of your real estate listing. However, we allow you to customize the meta tags so you may focus on specific keywords of your choice.
Search Engine Friendly URL
The website URL for each one of your single property websites can be customized by you. You can include keywords in your URL so people searching using those keywords can find your property website. For example, if you are selling a beach house in San Diego, you can make the URL of your property website to be 'sandiegobeachhouse.eagent360.com'.
Full Multi-Page Website
Each single property website is a full multi-page website providing loads of information about your real estate listing. We automatically obtain and post information related to your listing such as map, schools nearby, what's nearby, and weather. Other pages and links include print flyer, mortgage calculator, documents, send to friend, and about me.
Upload Documents
Give more information to your visitors by easily uploading documents to your single property website such as floorplans allowing your visitors to download and view.
Lead Generation and Tracking
Any inquiries coming from your single property website are automatically tracked and sent to our system. You are notified instantly of any leads generated from your property website by email and SMS text message to your mobile device.
Social Networking Sharing
Each property website includes social networking sharing tools that allows visitors to easily share your property website to their social network of friends and followers. All social networking websites are supported such as Facebook, Twitter, and Linkedin.
100% No Hosting or Domain Registration Fees
Typically you would need to pay a hosting company a monthly fee to host your property websites which can cost you up to $30/month. On top of that, for each property website, you would need to purchase a domain. If you have multiple real estate listings this can add up to be quite expensive. With eAgent360 Single Property Websites you are absolutely 100% free from any recurring hosting or domain registration fees.
Google Analytics Compatible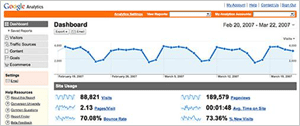 Our single property websites are compatible with Google Analytics. Google Analytics is the most popular web analytics solution that gives you insight to your website traffic. You are able fully analyze the traffc to all of your single property websites.
Try our Unlimited and Affordable Single Property Websites for Free! Get Started Now